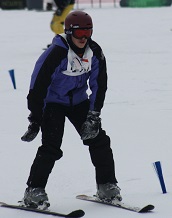 Please contact Area Director Carrie Pilcher with any questions about Area 4.
---
About Area 4
Number of Athletes: 351
Number of Unified Sports Partners: 61
Area Director: Carrie Pilcher areaIV@specialolympicswy.org
Programs in Area IV: Johnson County A-Team, Buffalo, Crook County, CHAPS-Sheridan, Gillette Masters, Gillette Schools, Stainbrook Harmony House, Eagle Ridge-Sheridan, NEW BOCES, Lifesteps of Wyoming-Newcastle, New Castle RENEW, Newcastle Schools, Sheridan Masters Easter Seals, Sheridan Masters RENEW
---
Local Program Accounting
To get your local accounting information click on your team to the right. Each team has its own password. Passwords are only given to the Local Coordinator and it is their decision who they share them with. Please contact Christine Rodriguez for password problems or accounting information.
Please send all deposits and expenses to the Special Olympics Wyoming Office at 239 W 1st ST Casper, WY 82601.