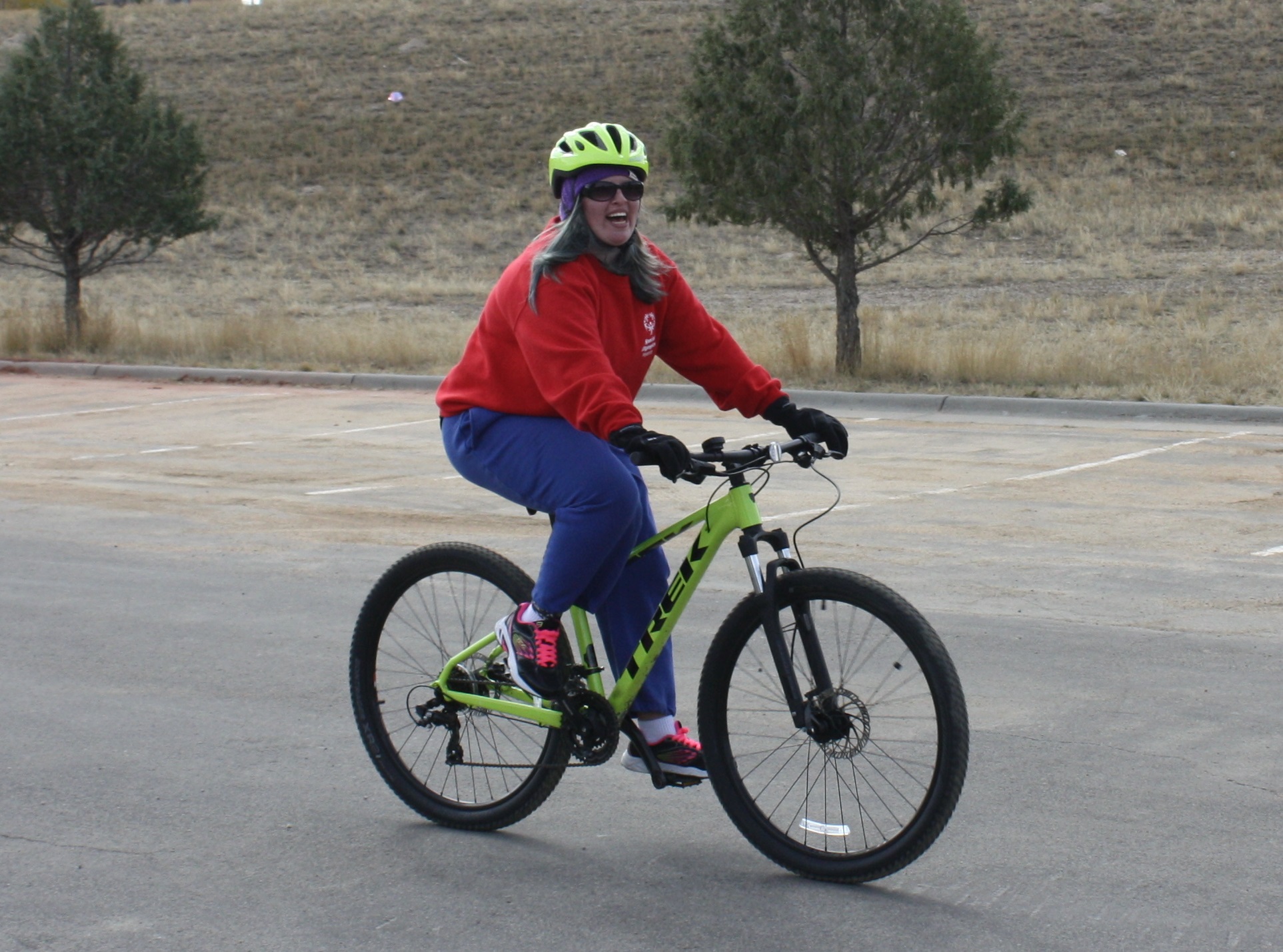 Thank you to everyone who attended the 2018 Special Olympics Wyoming Fall Tournament! We will see you next year!
2018 Fall Tournament Schedule of Events FINAL
Featuring:
Nearly 600 Athletes & Unified Sports Partners
125 Coaches
And Volunteers
Sports:
Bowling, Cycling, Soccer & Tennis
The theme for this year's Fall Tournament Banquet: NFL Kick Off!

Multiple Hotels have offered special rates for teams coming to Casper. To find the best fit for your team check out the 2018 Fall Tournament Hotel List. (Coming Soon)
---
Venue Locations
Bowling

Sunrise Lanes
4000 S Poplar St.
Casper, WY 82601
307-234-9141

El Mark-O Lanes
2800 CY Ave #A
Casper, WY 82604
307-237-9558

Opening Ceremony

Natrona County High School

930 South Elm

Casper, WY 82601

Soccer

North Casper Soccer Complex
1700 East K St.
Casper, WY 82601

Cycling

Crossroads Park

1101 North Poplar Street

Casper, WY 82601

Victory Banquet

Industrial Building, Fairgrounds
1700 Fairgrounds Road
Casper, WY 82601
307-235-5775
Area Competition
Athletes must compete in Area Games in order to qualify for State Games. Check out the Area Games page for more information.
Housing
Local programs are responsible for making their own room reservations. Special Olympics Wyoming has contacted hotels in Casper to set aside a block of rooms. When calling please be sure to identify yourself with Special Olympics Wyoming. See the 2018 Fall Tournament Hotel Listing.
Schedules
Games Schedules:
For Coaches
Registration Materials: State Fall Games Registration is HERE. The Coaches and Chaperones Roster (formerly the Volunteer Roster) is available HERE!
Area competition forms are available below:

State Fall Tournament competition forms are available below.
IMPORTANT: You must complete the 2017 Fall Tournament Delegation Registration Form online via the survey linked below. Once you have completed the sport registration(s) AND the Volunteer Roster - which are required to be completed and uploaded via the survey before you are able to submit it - your registration will be considered complete by the Central office. Incomplete, late, handwritten or faxed registrations will not be accepted. The deadline for Fall Tournament registrations is Monday, September 25.
Additional Materials:
Fall Tournament Volunteer Info
Volunteer information is now available! Please review the various volunteer opportunities:
Bowling Sunrise
Bowling Elmarko
Fall Tournament Sponsors
Albertson's- Hilltop
Casper College Athletic Department
Casper Parks & Rec
Casper Soccer Club
Casper Wheelmen
DEX
El Mark-O Lanes
Golden K's
Natrona County Schools
Natrona Medical Reserve Group
Olive Garden
Pepsi Co.
R & R Rest Stops
Sam's Club
Stage III
Subway
Sunrise Lanes
Unique Reflections
Waves Web Design
Wyoming High School Activities Association
Central Wyoming Fairgrounds
More coming soon...