2020 Games are 8 months away!
Wednesday, April 29, 2020
Arrival and Early Registration
Thursday, April 30, 2020
Arrival
Registration—Recreation Center
Lunch—lunch on your own on Thursday
Competition begins

Basketball and Powerlifting- Recreation Center & TBHS

Dinner- TBHS Commons
Opening Ceremony-THBS Main Gym
Friday, May 1, 2020
Competition

Basketball and Powerlifting- Recreation Center and TBHS

Lunch-
Competition

Track & Field-CCHS and Aquatics-Aquatic Center

Banquet and Victory Dance-TBHS
Saturday, May 2, 2020
Competition concludes

Track & Field- CCHS and Aquatics- Aquatic Center

Lunch
Back up facility for Track and Field would be the Recreation Center Field House.
---
Hotels Accomadations
---
It was great to see everyone in Laramie! Watch for communitcation soon in regards to medals being sent to teams.
We want your feedback! Please complete the survey here!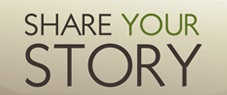 Thank you to our SPONSORS!
---
Volunteer Opportunities