The 2022 Summer Sports Classic will be held in Casper on August 5 & 6!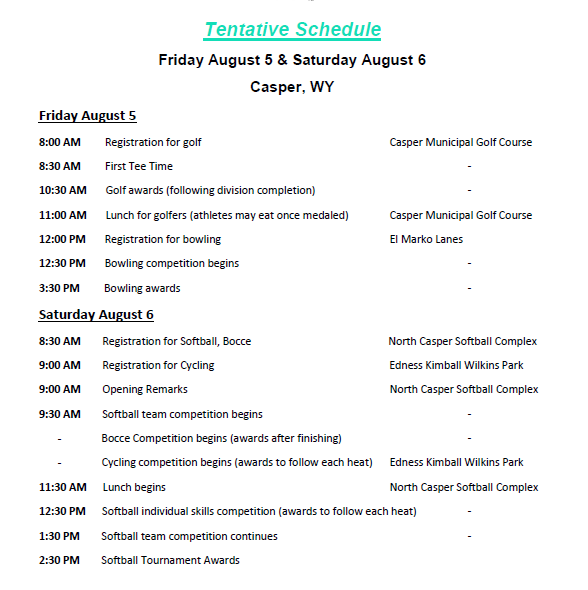 To register your program, click here. Registration due no later than Friday, 7/22.
---
Volunteer Info
Special Olympics Wyoming would like to extend the invitation for you to join us by volunteering at the 2022 Summer Sports Classic in Casper, WY.
Please email Laura Kelly if you are interested or call 307-235-3062
Would you like to become a sponsor of the Special Olympics Wyoming Summer Sports Classic? Contact Tara Short.