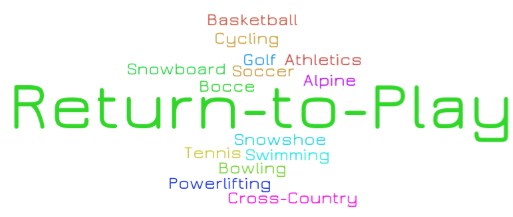 UPDATE January 15, 2021
Happy New Year! Our team here at Special Olympics Wyoming is excited to move into 2021 and know that great things lie ahead in the new year. While we are all still challenged by COVID-19 restrictions, we're excited to have areas host smaller Winter Games around the state to keep the spirit of competition alive. Things will continue to look different as we forge ahead into this new year. Rest assured our team will do its best to offer sports training and competition opportunities to our athletes in the safest manner that we are able.
Be sure to tune in to Facebook on February 17 & 18 for all of the action from the 2021 Virtual State Winter Games, including opening ceremonies, competition photos, videos, awards, and a virtual dance party!
As an organization, we continue to monitor the recommendations from Special Olympics International as well as the Wyoming Department of Health directives.
Stay safe, stay active, stay well.
If you have specific concerns or questions please contact Jennifer Haines at (307) 235-3062.
For updated FAQs regarding Special Olympics Return to Activities Related to COVID-19, click here
Summary
No Team sports to be offered until further notice
The maximum size of the training group is twenty-five including coaches.
Guidelines for safe play must be followed.
RESOURCES