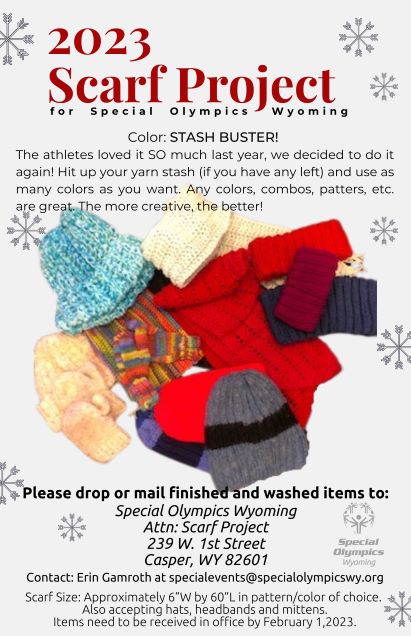 2023 Wyoming Scarf Project.
Special Olympics Wyoming invites all who knit and crochet to participate.
Stash Buster, use what you have on hand. We're looking for hats, mittens, headbands, and scarves.
Help bring together our athletes, coaches, volunteers, and families in a show of unity at the 2023 State Winter Games and other winter events!
Thank you for your continued support and dedication!