2023 be bold go for the cold season is here!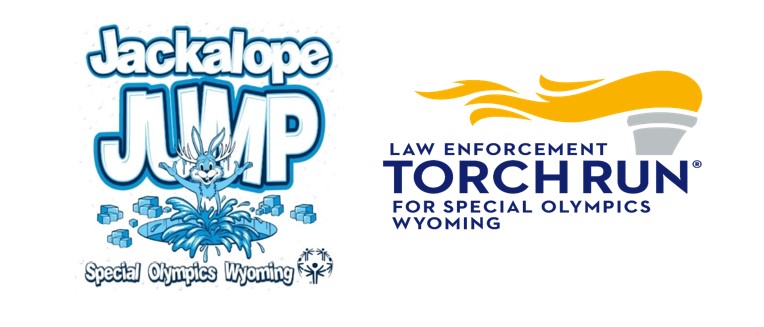 Register today and come to the Jackalope Jump to support the 1,600+ Special Olympics athletes who compete year-round in Wyoming. All funds raised will benefit the Special Olympics athletes, which cover program costs such as transportation, sports equipment, team uniforms, and meals. Because of your participation, people with intellectual disabilities have the opportunity to discover new strengths, abilities, and accomplishments.
NEW! Schools can now easily get involved in this cool cause! Click HERE to download the Cool Schools Challenge Toolkit and then be sure to contact us at 307-235-3062 or letr@specialolympicswy.org if you decide to join us as a Cool School Challenger!
Click on the jump location below to register and start raising funds to #MAKEASPLASH in 2023:
Rock Springs - Saturday, Feb. 4 - Wataha Pond
Casper - TBD
Cheyenne - TBD
Cody - TBD
Crook County/Keyhole - TBD
Douglas - TBD
Gillette - TBD
Lander - TBD
Laramie - TBD
Platte County/Wheatland - TBD
Riverton - TBD
Sheridan - TBD
Click the icons below for Jackalope Jump Resources