Fest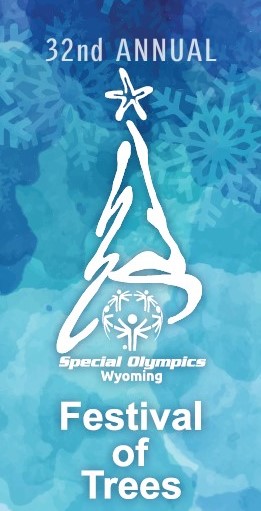 ival of Trees is the largest annual fundraiser for Special Olympics Wyoming. View the online auction items for the 2020 Festival of Trees at The Eastridge Mall from November 23 through December 6, 2020, located across from Best Buy.
Monday through Friday 1:30-6:30, Saturday 11-6, and Sunday 11-5. Click the link below and get registered for the Festival of Trees online auction. Share with your family and friends!
Web: https://www.biddingforgood.com/auction/auctionhome.action?vhost=specialolympicswy
Mobile: https://bforg.com/specialolympicswy

Your local law enforcement officers have agreed to participate in a beard/body hair growing contest. Your vote (via a donation) will determine the winner. Create a team or vote for your favorite from November 1, 2020, through March 1, 2021. https://secure.frontstream.com/donate-to-insulate-2020-2021
Pigskin Madness 2020
- A $ 20.00 game of chance based on the professional football season! Each ticket has at least 17 chances to win and could potentially win more than once! No skill or knowledge of football is required so everybody can participate. Keep your ticket close to see if you're a winner! For weekly results click here!
Most Inspirational Athlete
Special Olympics Wyoming would like to congratulate, Caitlyn Pike from Douglas Schools on being named the 2020 Most Inspirational Athlete! Special Olympics Wyoming is so proud of our athletes. View each nominee's profile below.
Area I: Luke Bappe, Riverton
Area II: Landen Tethal, Evanston
Area III: Steven Singleton, Platte County
Area IV: Stuart McGuire, Gillette Masters
Area V: Caitlin Pike, Douglas Schools